Your Total Office Furniture Solution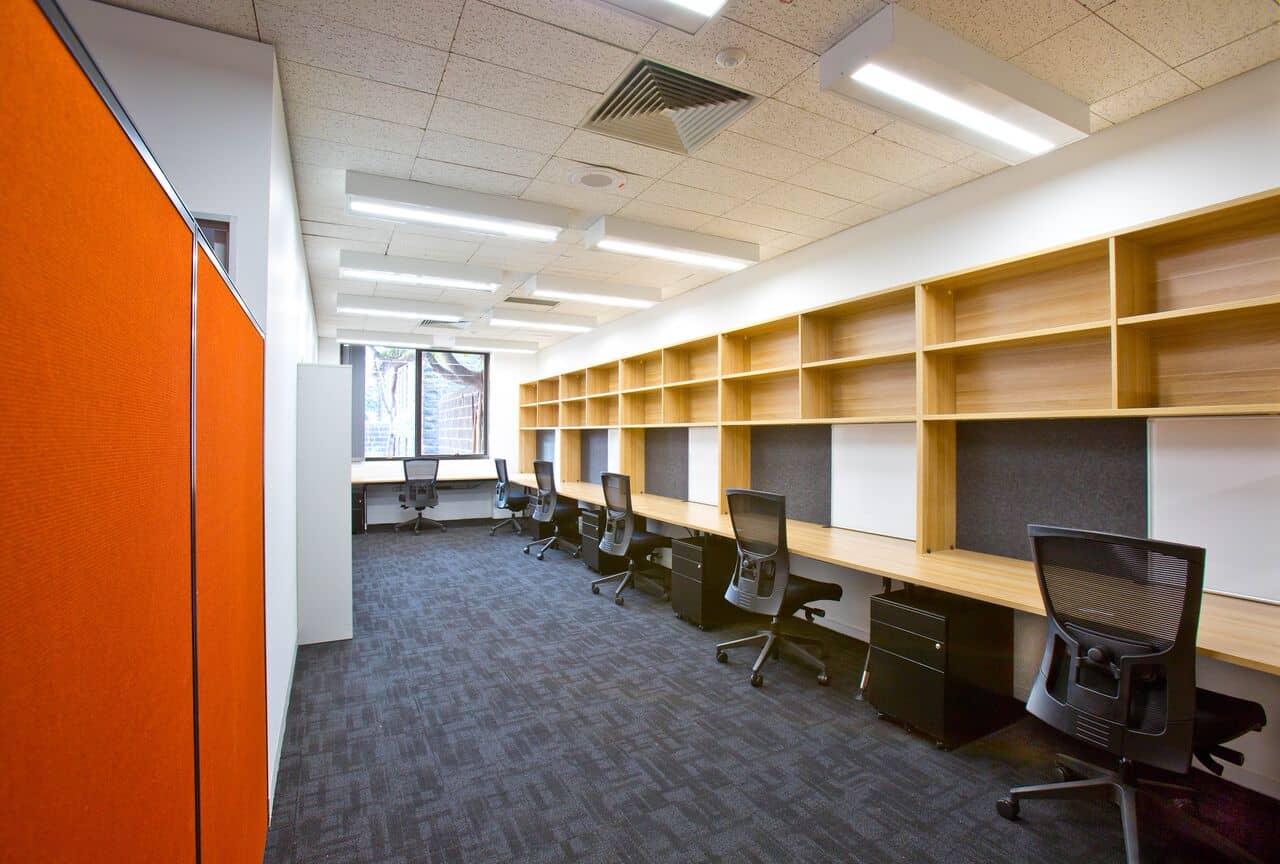 Nexus Interiors manufactures ergonomically sound, commercial furniture, primarily for interior designers, architects and corporate businesses. General Manager Sam Papargiris explains that the company has seen growth, where others have not due to, is a willingness to adapt to change in order to keep moving forward. "We're still a long way away from seeing 100 percent local manufacturing fully succeed in Australia, however I believe the answer to progressing in the current climate, and how Nexus Interiors is keeping its head above water, is through minor international collaborations and local partners that make up a small contribution in the larger scale of our Australian-made product. This is where we've found a good balance to keep local manufacturing effective. It allows us to most effectively meet the brief of our A&D
(architecture and design] clients requiring custom-made pieces of furniture on a budget," says Sam. Nexus Interiors began over eight years ago with relatively small projects under its belt before quickly gaining credibility within the .A&D sector. The company has become known for its quality-made products, specifically for ergonomic office furniture, a selection of which is built around the recommendations made of a misted, qualified occupational therapist This has been a cutting-edge part of the brand's appeal as the pairing of ergonomic design and office furniture increases in demand. The showroom is located at the front of the company's Coburg base and features a range of desks, chairs and workstations. This is backed by the lively factory out behind, which houses a metal workshop, an upholstery and fabric cutting station, a number of chair assembly units as well as dispatch and quality control. Nexus Interiors uses environmentally friendly, water-based
glue during manufacture that complies with Australian green product certification. 4`..%11 the assembly and upholstery is manufactured locally in our factory to meet particular specifications. 'The manufacturing process also involves contributions made from partners throughout Victoria vdio specialise in joinery and framework for instance. In addition, we source small componentry from abroad for a selection of products, as previously mentioned. By doing thli, we are able to afford to create a select range of executive down to clerical task seating that we are proud to state is 100 per cent Australian-made and owned. So there is a bit of both going on-the we have found to be most effective," says Sam. Positive but realistic about the tough times Australian manufacturers have been facing, Sam believes that the local manufacturing and the furnishing industry in Australia has not yet reached is full peak, but can continue to do very well in a niche market where we see good design with value for money".
Australian owned and operated, we specialising in the supply and installation of quality furniture to the Hospitality, Healthcare and Corporate sectors
We have been providing innovative corporate furniture solutions for over 10 years.